včera jsem psala o skoro-letních momentech. v Číně je všechno rychlé a pomíjivé, nejvíc se to bohužel ukazuje na počasí. ne k mojí radosti.
už zase pojídám ibalginy, protože náhlá změna z 25ti stupňů a sluníčka na 13stupňů a déšť mě klasicky odrovnala. už toho mám opravdu dost. je pomalu konec dubna a já si některé dny připadám, jak kdyby měl začít podzim – období, které ze srdce nenávidím. tady je ten podzim celoroční, alespoň mi to tak zatím příjde.
jestli s květnem v kalendáři nedorazí STÁLÉ sluníčko, je mi jedno co to bude stát, odjíždím do prosluněné Prahy hned a basta!
fotky z neděle semi hrozně líbí, protože na nich je přesně vidět jak moc mě sluníčko nabíjí. skákací pokusy fotila T. a já si nemohla vybrat která z fotek se mi líbí nejvíc, tak pro jistotu přidávám všechny.
P.S. připadám si na nich lehce skandinávsky.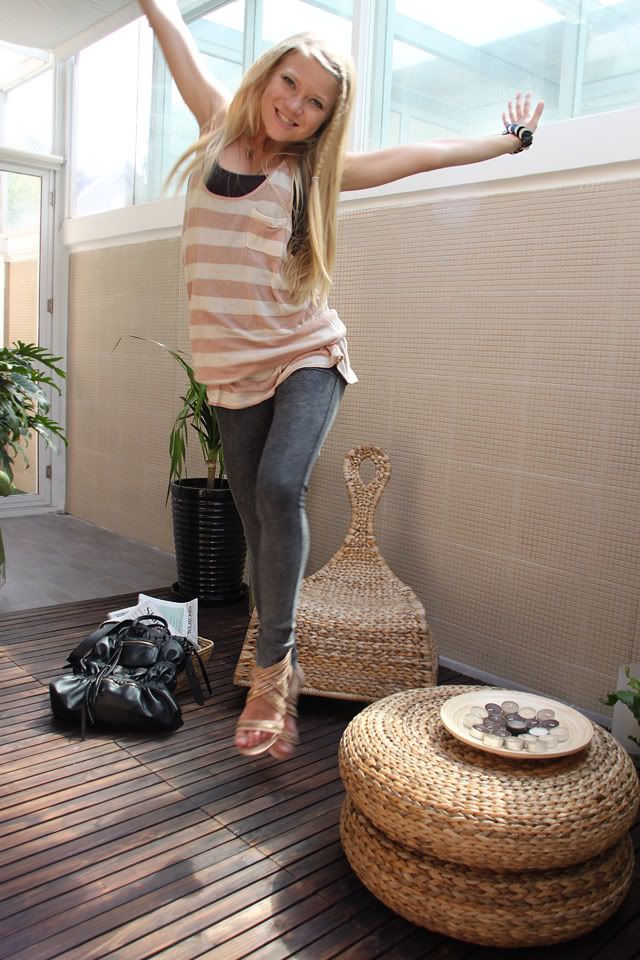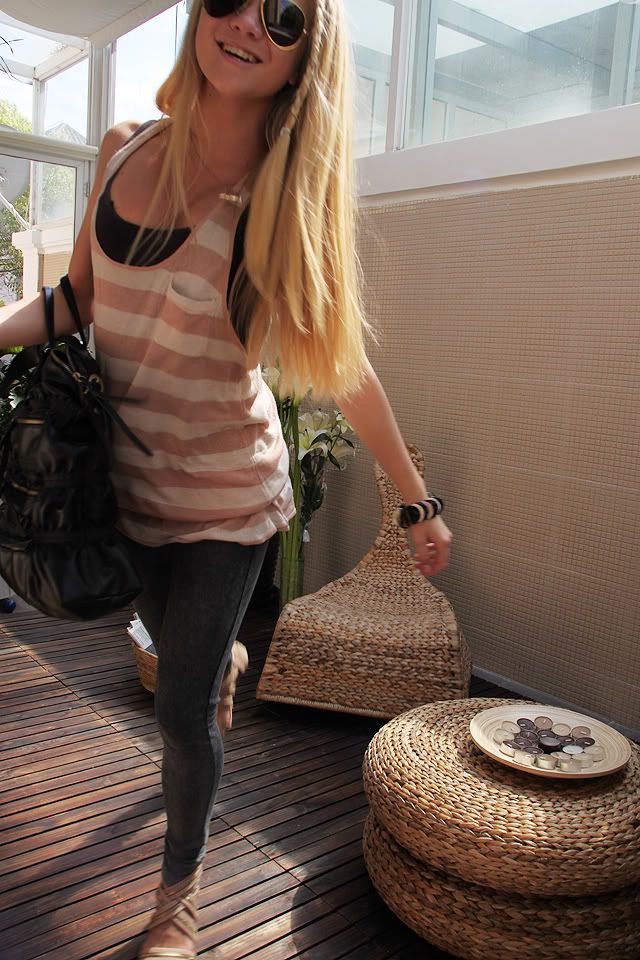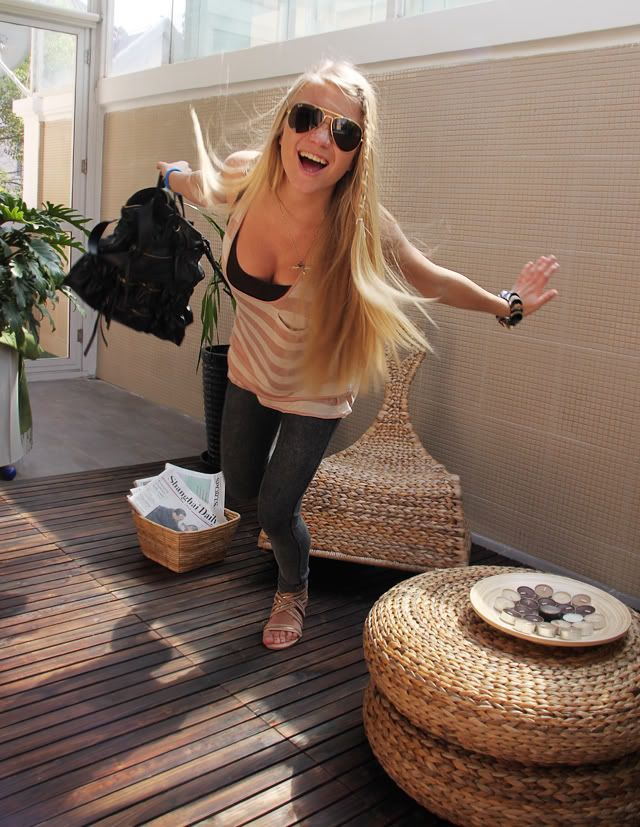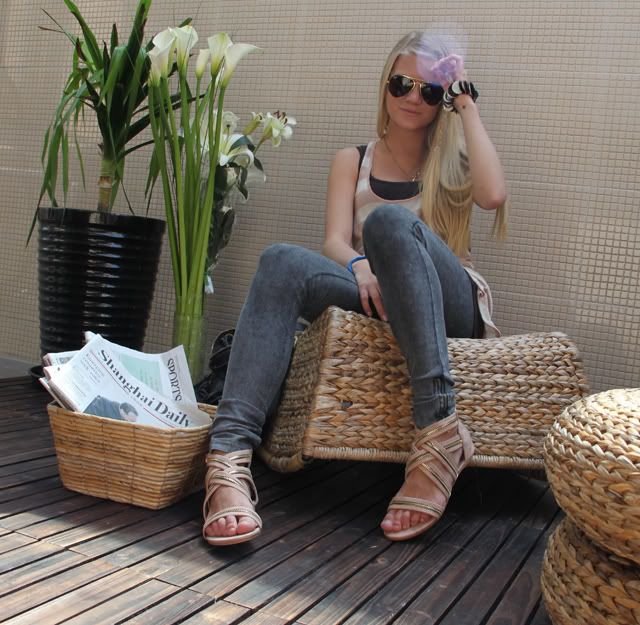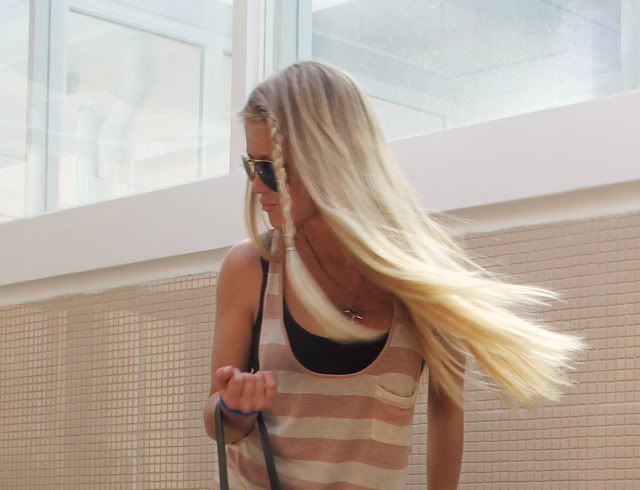 sandals from Shanghai, aviators Ray Ban, tanktop GAP, jeggins H&M, jewelry Topshop, bag Monton
ještě jedna malá novinka, založila jsem si Tumblr – "miniblogování", kam budu zejména přidávat takové ty fotky o ničem, které dělám když se doma nudím. kdo chcete jukněte na adelachloe.tumblr.com.