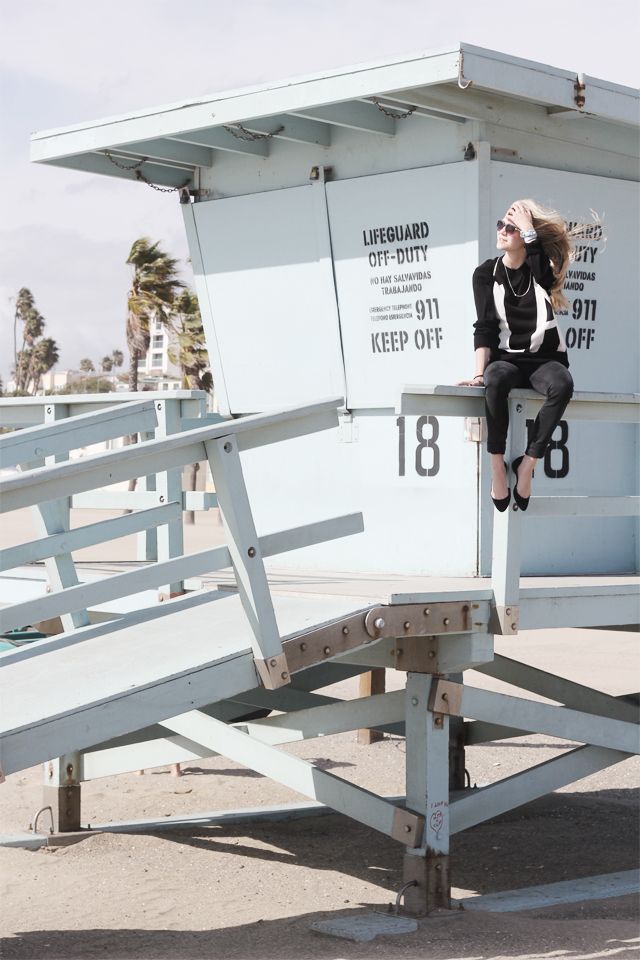 Ph/ Antonin Milata
Wearing touristy 'LA' sweater by Topman, washed-out jeans by Mango, bracelets by Balenciaga and Antipearle, sunglasses by Louis Vuitton and ballerinas by Zara.
_
A little greeting from my US trip and the windy, yet gorgeous, Santa Monica beach in Los Angeles, where I am staying for a bit at the moment. It's no secret LA has it's tricks to charm people and I am no different. Can't wait to explore more of the vibe going on here. Today it looks like we're going for a roadtrip to San Diego.
Malý pozdrav ze Santa Monicy v Los Angeles, kde se momentálně nacházím v rámci mini výletu po USA. Asi není tajemstvím, že LA umí ohromit a nadchnout, a já na tom rozhodně nejsem jinak. V každé části města naprosto jiná úžasná atmosféra, těším se, až toho prozkoumám víc. Dnes to vypadá na výlet do blízkého San Diega.