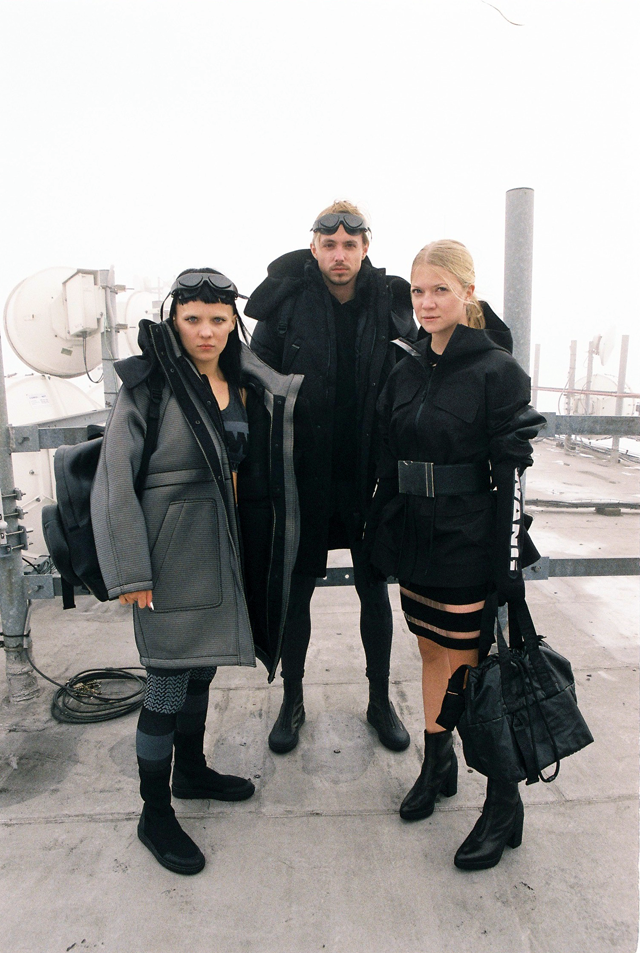 Ph/ ok, sister
Vid/ Black Biscuit
Everyone is wearing total Alexander Wang x H&M look.
_
Waiting for the cableway to finally arrive. This is out of spite, really. Plus that guy at the ticket portal kept looking at Filip in a rather weird way. Hopefully he won't insist on showing our bags to him. Like this, we can still pull off between a normal siblings couple, on our way for a nice walk in the mountains, right? I mean, Filip could probably explain all the cables he's carrying but what about those special switches? "Hello, what are you up to?" Oh, nothing much, just stopping by to open a hole in space and then we'll be gone again." Not sure what his reaction to that would be. Anyway, where the hell is that cableway? Kaa will be thinking we left it up to her. And I'm not very fond of upsetting an alien telepathic, to be honest.
Čekáme s Filipem až pro nás přijede lanovka, která má nevysvětlitelné zdržení. Je to jak naschvál. Ten chlápek u lístků po něm navíc dost divně koukal. Doufám, že mu nebude chtít otevřít batoh. Takhle vypadáme jako docela normální dvojka sourozenců, co si chce vyjet na procházku po horách. Filip by možná vysvětlil ty kabely, ale co ty spínače? "Co tam jedete dělat?" "Eh, my si jen na chvilku otevřem díru ve vesmíru a pak zas půjdem." No nevím, jak by se tvářil. Sakra, kde je ta lanovka? Kaa si bude myslet, že sme ji v tom nechali. A rozzlobit telepatickou mimozemšťanku je blbej nápad obecně, ale zrovna dneska by to mohlo být smrtící.